TIM FURGUESON, NAMED TO FORBES' LIST OF BEST-IN-STATE WEALTH ADVISORS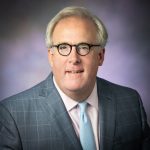 Essex, CT (April 14, 2022) Essex Financial today announced that Tim Furgueson has been selected to the 2022 Forbes Best-in-State Wealth Advisors list, which honors top performing wealth management and financial planning advisors in each state. This is the second consecutive year that he has been included on this prestigious list.
Shook Research conducts several national rankings of wealth advisors each year on behalf of Forbes. For the 2021-22 rankings, 34,500 nominations were received. This year's Best-In-State Wealth Advisors consists of top-ranking advisors who were nominated by their firms and then researched, interviewed and assigned a ranking within their respective states by the Shook organization.
"I am honored to again receive this prestigious recognition from Forbes. Yet, most importantly, I am humbled by the faith and trust my clients have placed in me and the entire Essex Financial team. That faith and trust is what underpins our approach as good stewards and trusted advisors", says Furgueson.
"Essex Financial is extremely proud that Tim has been selected to this prestigious list of Forbes Wealth Advisors, now for two consecutive years" said Charles R. Cumello, Jr., President and CEO of Essex Financial. "Throughout his career, Tim has effectively communicated the importance of balancing risk while planning for his client's long term goals—and this recognition is a testament to his approach."
Tim Furgueson is a Financial Advisor in the Essex office of Essex Financial. He has over 25 years of experience in the industry. Tim resides in Essex, CT with his wife and children. He is very involved in the community through his work as Chair of the Zoning Board of Appeals for the Town of Essex.
For more information, please contact Chuck Cumello, President and CEO of Essex Financial, at 860-767-4300 or ccumello@essex.financial.