Owen Bregman, Investment Advisor Representative, has joined Essex Financial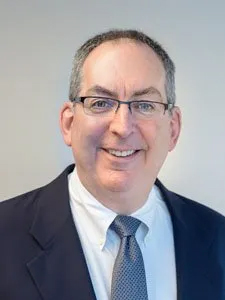 ESSEX, CT- Essex Financial has announced that Owen Bregman, CPA, has joined the firm as an Investment Advisor Representative. He is the managing partner of Bregman & Company P.C. with offices in Stamford and Avon.  Mr. Bregman has over 40 years of experience in Public Accounting and over 20 years of experience as an Investment Advisor Representative.  His firm provides audit, tax, and business advisory services.  He works with a diverse mix of small & medium size businesses, high income & high net worth individuals, as well as estates & trusts.  Mr. Bregman received his B.B.A. degree from George Washington University in Washington, D.C. He grew up in Stamford and lives with his family in Westport.  He is active in charitable organizations in Fairfield County.
"Owen brings a vast amount of knowledge and experience in public accounting that will be a great benefit to the firm.  He has built a world class accounting practice and we are so happy to have the opportunity to work with him and his clients," stated Chuck Cumello, President and CEO of Essex Financial.
"I am very pleased to be affiliated with Essex Financial" stated Owen. "In my role as a fiduciary, my duty is to place clients' interests first.  Essex Financial is similarly committed to the fiduciary standard of delivering unbiased, comprehensive wealth planning."
Since 2003, Essex Financial has distinguished itself by providing value to its clients through a hands-on, highly personalized approach to their wealth management and financial planning needs. Today, it is one of the largest independent Registered Investment Advisory firms in Connecticut with $3.4 billion in assets under management or administration. Essex Financial operates as a subsidiary of Essex Savings Bank, with twenty-one financial advisors and office locations in Essex, Farmington and Southport, providing comprehensive financial planning and wealth management services to more than 2,700 households & businesses in Connecticut and beyond.